Several times each semester the Center for European, Russian and Eurasian Studies hosts luncheon discussions of important topics and emerging research by CERES core faculty members and visiting scholars.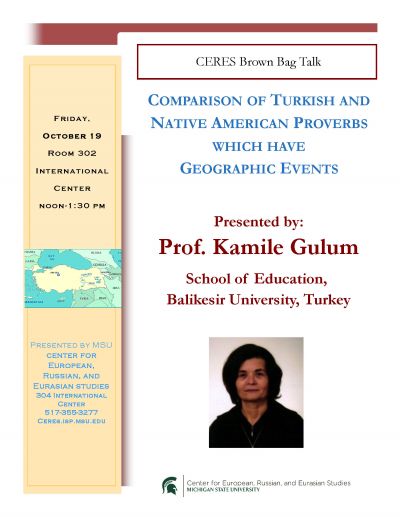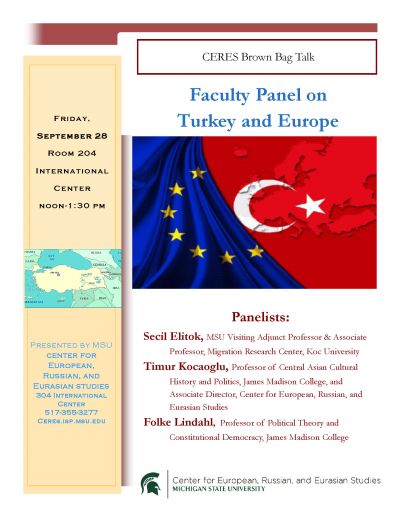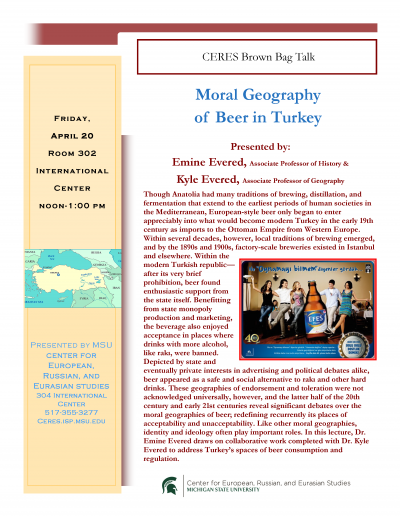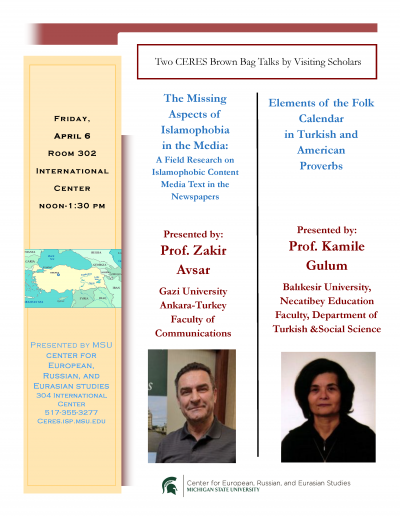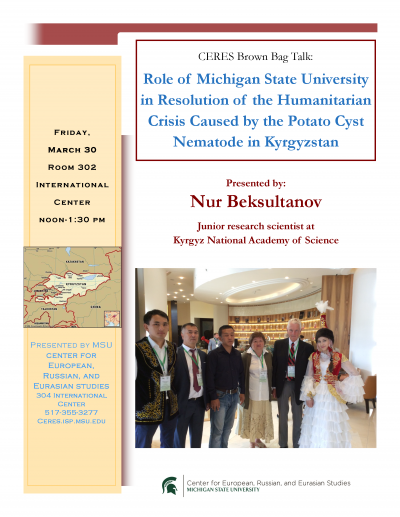 ---
Love & War: Letters of an Ottoman Officer 1911-1922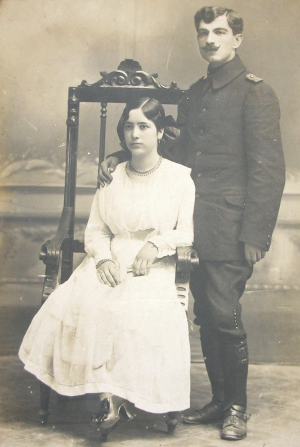 February 23, noon-1:30 pm
Speakers:   Timur Kocaoglu and Eric Gerson
Room 302 International Center
Sherafeddin served in three wars during the collapse of the Ottoman Empire. He died in battle during the Turkish war of Independence in 1922, yet he lives on in his poetry, short stories, plays, as well his letters to his lover and wife, Hasine. This talk will showcase some of these letters which are currently being translated into English for publication. The talk will be in English with excerpts from the poems and letters read in Turkish.
---
Mediterranean Influences on Italian Literature and Society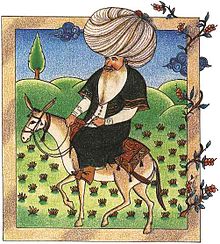 February 16, noon-1:30 pm
Speaker:   Joseph Francese
Room 302 International Center
The Sicilian folk hero Giufà is known throughout the Mediterranean: in Turkey he is known as Nasreddin Hoca; and in the Arab world as Juḥā. In all likelihood he was an expression of an oral tradition before he appeared in an Arabic book printed in the ninth century. Giufà was 'imported' to Sicily in the nineth century with the Arab conquest. He is a comedic character, a sort of 'village idiot,' who is not without his own redeeming qualities. Prof. Francese will discuss how Giufà entered the Italian literary tradition in the second-half of the nineteenth century and will provide a 'close reading' of the tales of the Giufà cycle.
Joseph Francese is University Outstanding Faculty and Professor of Italian in the Romance and Classical Studies section of the College of Arts and Letters at MSU. He is also Senior Editor of Italian Culture (the journal of the American Association for Italian Studies); Editor of "Studi di italianistica moderna e contemporanea nel mondo anglofono/Studies in Modern and Contemporary Italianistica in the Anglophonic World" (a monograph series published by Firenze University Press); and has served on the PMLA Advisory Committee.
---
Updates from Kazakhstan
December 5, noon-1:30 pm
Speakers:  Sayagul Alimbekova and Laura Sadykova
Room 305 International Center
Sayagul Alimbekova is Visiting Adjunct Scholar in the Journalism Department and will speak on "Mass Media in Kazakhstan: Development and Problems." Laura Sadykova is Visiting Scholar in the Center for European, Russian, and Eura-sian studies. She will speak on "The Role of Universities in Diversifying the Economy of Kazakhstan."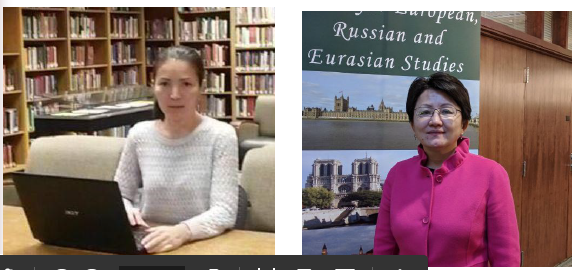 ---
Reflections on the Sustainability of the Ili River Ecosystem of China and Kazakhstan
October 27th, noon-1:30 pm
Speakers:  Steven Pueppke, David Hyndman Norman Graham & Pouyan Nejadhashemi
Room 302 International Center
The discussion will be centred around a sys-tems framework for facing the challenge of water, energy, and food issues in the Ili River-Lake Balkhash ecosystem.
---
New Studies on the Samanids (9th & 10th Centuries) In Uzbekistan
October 25th, noon-1:30 pm
Speaker:  Shamsiddin Kamoliddin, Doctor of Historical Sciences
Room 302 International Center
Prof. Kamoliddin's research interests include the medieval history and historical geography of Central Asia through Arabic, Persian, and Turkic sources. He is author of 7 books and about 200 articles in Uzbek, Russian, English, and Arabic.
---
The Politics and Prospects of Agricultural Reform in Kazakhstan
Speaker:  Martha Olcott, Visiting Professor, James Madison College, Michigan State University
Tuesday, May 16, noon
International Center, Room 305
---
An Update on the Refugee/Migration Challenges of Greece and Turkey
Speaker:  Sophia Koufopoulou, Department of Sociology. Michigan State University
Friday, April 28, noon
International Center, Room 302
---
Survivor-Historians and the Emergence of Holocaust Studies
Speaker:  Lynn L Wolff, PhD, Assistant Professor of German
Department of Linguistics, Germanic, Slavic, Asian, and African Languages, Michigan State University
Thurssday, April 27, noon
International Center, Room 302
H.G. Adler was a pioneer in the field of Holocaust studies but was nearly forgotten as a prolific author of poetry and prose. His work helped build a survivor's narrative of the Theresienstadt "ghetto," Auschwitz, and other Nazi concentration camps. This discussion will highlight how Adler's works and correspondence directly engage with the ethical, aesthetic, and epistemological challenges of simultaneously writing history and literature 'after Auschwitz.'
---
Akarturk Karahan, Visiting Scholar, Ankara University
Wednsday, April 26, noon
International Center, Room 302
11th Century Turkic Homelands from Kashgari's Perspective
The Divanu Lugāti't-Türk of Mahmud Kashgarî gives valuable information on Turkic tribes throughout the 11th century. The work of Kashgari is a unique source for Turcology in many aspects. In his work, Kashgari states that, "I have travelled throughout their cities and steppes, and have learned their dialects and their rhymes; those of the Turks, the Turkman-Oghuz, the Chigil, the Yagma, and the Qirqiz." The discussion will focus on his work of drawing borders of the 11th century Turkic world.
---
Dr. Emine Evered
Thursday, March 30, noon
International Center, Room 302
Yeşilay and Turkey's Past and Present Politics of Temperance, Prohibition, and Alcohol Regulation
The Turkish temperance society Yeşilay (the Green Crescent) emerged in early 20th century and focused on anti-addiction efforts, public health, and morality. This presentation examines its establishment and agenda while interrogating Turkey's early histories of temperance. In doing so, it also provides a foundation for understanding Yeşilay's contemporary role in Turkish politics and society. Moreover, amid twenty-first century state initiatives—like the increased regulation of alcohol, its prominence and influence has heightened.
---
Michael Alberts
Friday, March 24, noon
International Center, Room 302
Reflections of an MSU Russian Studies Alumnus on His 1967 Visit to the Soviet Union
---
Dr. Elizabeth Mittman
Associate Professor of German
Wednesday, February 22, noon
International Center, Room 302
Drawing Towards Autobiography
---
Dr. Joseph Francese
Professor of  Romance And Classical Studies
Friday, January 27, noon
International Center, Room 302
The Death Penalty in a novel by Leonardo Sciascia
---
Dr. Kyle Evered & Dr. Emine Ö. Evered
Associate Professor of Geography
Friday, January 13, noon
International Center, Room 302
Ideology & the Therapeutic Landscape: Public Health & the Curative Waters of Kemalism
---
Russia vs. the West: Concepts of Controversy in the Russian Public Sphere
Tuesday, November 15th, 4:00 PM
International Center, Room 303
Dr. Julia Balashova, Professor of Journalism and Mass Communications, Saint Petersburg State University, Russia
Current relations with the West have a historical basis in the ideology, and stereotypes, of the Cold War. The relationship between Russia and the Western World is one of the fundamental ques-tions of Russian social thought. The Russian pub-lic sphere presents different ideological positions on cooperation with the West, and primarily the United States. Professor Balashova will be un-packing these ideologies using a historical ap-proach.
---
Reflections on Russia as a "Lonely Power"
Tuesday, October 4, 12:00 p.m. - 1:30 p.m.
Dr. Lilia Shevtsova, Moscow
James Madison College Library, Third Floor of Case Hall
Dr. Shevtsova received her BA and MA from Moscow State Institute of International Relations and her PhD in political science in 1976 from the Academy of Social Sciences of the Central Committee of the Communist Party of the Soviet Union. She has served in various academic and public intellectual posts, including a long and influential position as Senior Associate with the Carnegie Endowment for International Peace. Her publications include: "Lonely Power: Why Russia has Failed to Become the West and the West is Weary of Russia" (2010).